Kiosk for Food & Beverage Industry
Parking misconduct has become a headache for the food and beverage industry as they have tons of customers. However, the time has come to abolish this unacceptable behaviour of motorists. Consider using Omne Technology's advanced parking kiosks, integrated with ANPR technology, solar system, and ZatPark software to mitigate the stress of the food & beverage industry.
How Our Kiosks Can Benefit Food & Beverage Sector?
Our kiosks are specifically designed to process transactions in parking spaces by providing motorists with the utmost convenience & security. Installing our payment terminals in parking spaces near a restaurant, café, or other food & beverage businesses can considerably ease the traffic congestion and also increase revenues. They promote cashless transactions & prevent vandalism.
Multiple Payment Options
Our parking payment machines provide multiple payment options to help car owners have a convenient payment experience. So, whether your customers want to make a payment via an online portal, card, or any other payment method except using coins, our parking kiosks don't allow coin transactions.
Barrier System Integration
A barrier system can be integrated with our kiosks to ensure that no one leaves your parking lot without paying the parking fee. Our parking payment machines include ANPR technology to automatically identify who has paid the parking fee and who hasn't. It can increase your revenue.
Vandal-Proof Screen
Running a parking lot near a bar or pub is daunting, especially when you have to deal with drunk people. No need to get flustered! Our parking kiosks include a vandal-proof display that will protect them from damage, and they are IP-65 rated, so wet hands will not be a problem for the machine.
Weatherproof
The body of our kiosk is meticulously manufactured to handle all weather conditions; our products are robust. Therefore, you can install our parking kiosks in an indoor as well as outdoor car park without worrying about the weather. They are designed to last longer.
Features Our Food & Beverage  Kiosks Offer
Omne's parking kiosks come with a plethora of features to easily manage and track parking spaces near food & beverage businesses. These payment terminals can eliminate the burden of receiving parking fees from motorists; they are utterly automated and require no staffing.
Touch screen to fill in the details easily
Ability to customise tariff plans
Real-time business tracking
Client Testimonials
I contacted Omne Technology to get a kiosk for my parking space situated amidst three restaurants and two cafes. Managing the parking lot was pretty challenging until I got Omne's kiosk and installed a barrier system. Now, I can easily track how many people visit my car park and what my daily revenue is.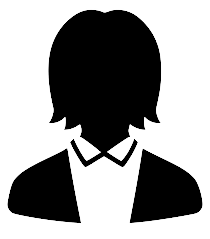 Client Testimonials
I own four parking lots at different locations; two of them are used mainly by F&B customers. Omne Kiosks allow me to adjust tariff plans and see real-time updates easily. The payment machines run very nicely; no customer has reported any problem. They have done remarkable work on the kiosks.