Kiosks for Travel Sector
Travelling helps us explore new places and also increases our knowledge. However, the fact that can't be neglected is that the travel sector faces a lot of problems when it comes down to managing parking spaces and payment transactions. No need to get flustered; Omne Technology presents high-tech parking kiosks to help the travel sector cope with the issues associated with transactions in parking lots.
Omne's Travel Kiosks Advantages
When people are on vacation, parking is the last thing they want to worry about. From finding a suitable parking spot to paying for their space, be it a parking lot or garage or a street meter, the main problem is simply finding somewhere close and available to leave their cars without breaking the bank. Nobody likes standing in line to pay parking fees because it just feels like they are bowing down to their high and intimidating parking masters.
What is more, it makes people feel like their lives are controlled by many complex regulations. On behalf of your guests, try not to make them feel overburdened with the task of finding a place to park & go through a hectic payment process. Omne Technology's parking payment terminals can help ease the parking payment experience of travellers visiting you. So, buying our parking kiosks for your parking lot is worth considering because they can help you effectively cope with pollution & also the never-ending traffic jams.
Energy-Efficient
Parking payment machines require a power supply like any other electric gadget; therefore, they need to be energy efficient so that less energy will be consumed. And this is what Omne Kiosks offer; they are energy-efficient and can also be integrated with a solar system. So, they won't even require a plugged power supply to function.

Access Control
Running a travel business means dealing with a lot of people on a daily basis. Therefore, you will never want people to use your parking spaces without paying for them. Our kiosks allow you to integrate a barrier system with them so that no one can come in or go out of your parking lot without permission or paying a parking fee.
Simple & Intuitive UI
Omne kiosks come with multiple user interfaces that allow people easily use them to pay a parking fee. These machines offer motorists the utmost convenience, top-class security, and a smooth transaction experience. Our parking kiosks can play a prominent role in determining your travel business' success by providing your customers with an exceptional parking payment experience.
ANPR Integration
You will no longer require manually auditing the data of entering and exiting vehicles in your car park. Our kiosks come with ANPR technology so that human intervention can be eliminated. Our parking payment terminals will let you know when a vehicle entered your car park, how long it stayed, and if the parking fee is paid. It also lets you customise tariff plans.
Omne's Travel Kiosks Features
When technology offers useful features, getting the most out of it becomes easier; and this is what you find in our parking kiosks. Our payment terminals boast some fantastic features that will ease the payment process for motorists and also make it easy for you to keep track of your business. Omne kiosks will allow you to be free and focus on your travel business without worrying about your car park.

Real-time business tracking
Shock alarm & email notification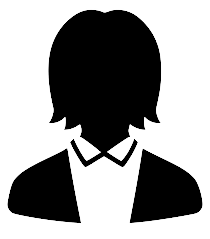 Client Testimonials
We didn't expect to get that many features with Omne Kiosks; they are fantastic devices. Anyone in the travel sector with a parking space can consider buying Omne Kiosks; they work flawlessly.
Client Testimonials
All the UIs in Omne kiosks are very nicely designed; I tried all of them and found them user-friendly. Besides that, the kiosks software lets us see the data anytime with a real-time update. Great work done by the Omne team; we liked the product.